Horizon Cloud Summit 2020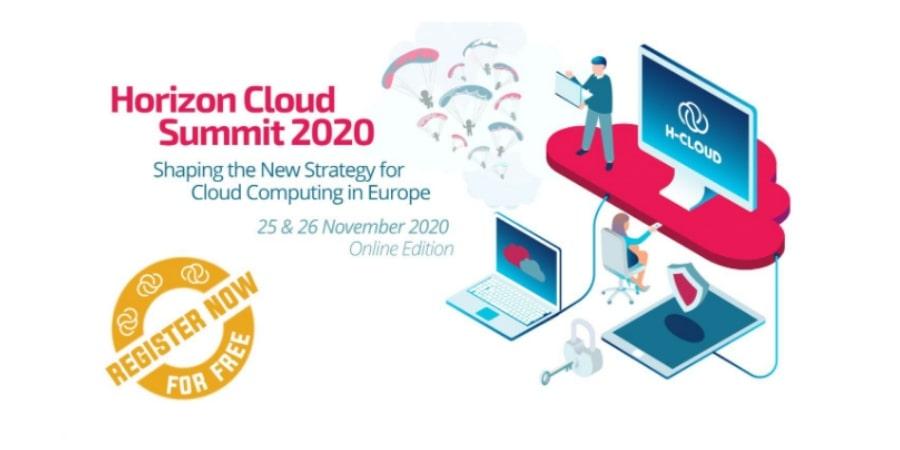 The H-Cloud project organised it's first Horizon Cloud Summit, taking place on virtually on 25-26 November 2020.
The Horizon Cloud Summit 2020 aims at gathering researchers and innovators, Cloud stakeholders, as well as Cloud initiatives and projects to be on top of the relevant technology and market developments. The main objectives are to:
Discuss and shape the Strategic Agenda for Research, Innovation and Deployment of Cloud Computing in Europe as a crucial step to guide future public and private investments, by identifying the main research, innovation and deployment opportunities and challenges. 
Share information on the latest advancements in the European Cloud Computing landscape, including relevant research initiatives, regulations, innovation, market opportunities, emerging use cases, as well as markets and business models.
Increase collaboration among Cloud stakeholders and foster the creation of synergies across the European Cloud Computing ecosystem, that will ensure its growth.
To register and learn more about the agenda, visit https://h-cloud-summit.b2match.io/.