Sharing the latest opportunities for Software and System Reuse at ICSR Tunisia 2020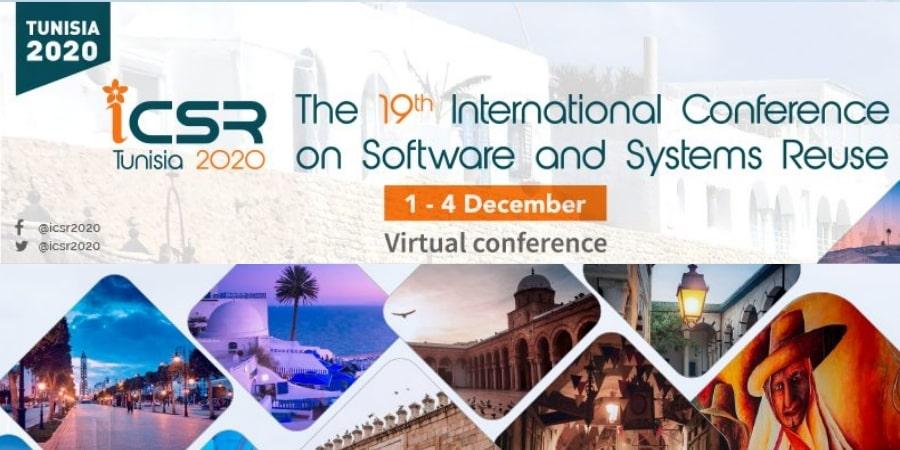 On 1-4 December, John Favaro, SWForum.eu Communication and Dissemination lead, will be joining the virtual event of the 19th International Conference on Software and Systems Reuse (ICSR Tunisia 2020), together with other software experts across Europe.
The International Conference on Software and Systems Reuse (ICSR) is the primary scientific conference on software reuse, domain analysis and domain engineering. ICSR includes software reuse researchers, practitioners, and managers. The conference provide an archival source for important reuse papers.
John Favaro, a Senior Analyst from Trust-IT Services, will play an active role in the panel session on 3 December entitled "Opportunities for reuse and opportunistic reuse practices: Trends and Challenges" tracing the history of systematic reuse back to the beginnings of the discipline, and highlighting the latest opportunities for reuse due to the rise of open source and open data, topics that are being studied and promoted by SWForum.eu.
About SWForum.eu
SWForum.eu is the recently funded European H2020 initiative for the creation of a sustainable forum for stakeholders representing all aspects of software technologies, digital infrastructures, and cybersecurity in Europe. By utilising field-tested platform facilities and forum governance mechanisms, together with its vast web of strategic contacts, SWForum.eu will ensure engagement across software-related domains and vertical sectors ranging from automotive to public safety and more.
Partners in SWForum.eu are building strong links across vertical industries and associations that will contribute towards greater cross-fertilisation between industry and research, driving demand-driven innovations and promoting European leadership in an ever-growing set of strategic domains.
SWForum.eu is coordinated by TECNALIA, a research centre based in the Basque Country. Other partners in the consortium include Trust-IT Srl (Italy), Conceptivity (Switzerland), the University of Oxford (the UK), and the Polytechnical University of Milan (Italy).
Find Out More About SWForum.Eu's Vision By Listening To Our Podcast!