Understanding criteria for optimal self-assessment of project outcomes using Market and Technology Readiness Levels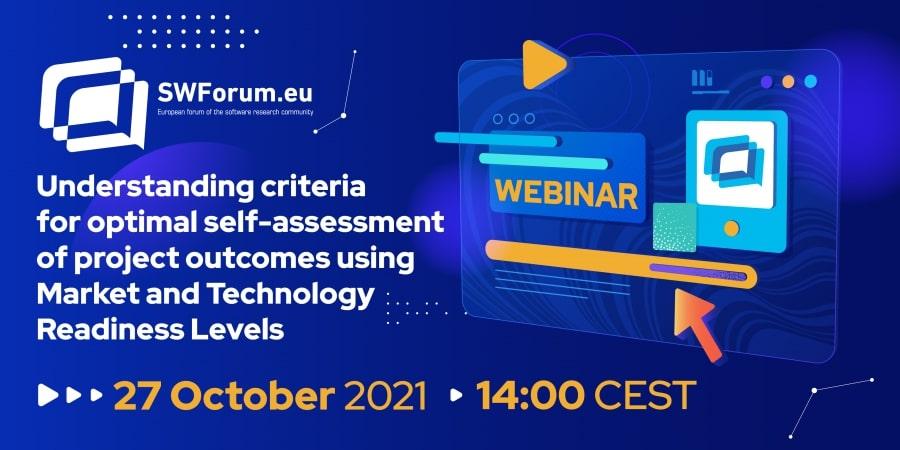 Watch the webinar on demand by clicking below
SWForum.eu is organising its 2nd MTRL webinar series on 27 October 2021 from 14:00 to 15:00 CEST, understanding the criteria for optimal self-assessment of project outcomes using Market and Technology Readiness Levels (MTRL).
This webinar, the second in the MTRL series by SWForum.eu, will discuss the assessment process in detail and showcase the aims of the 9 different questions that are asked during the self-assessment process. We will detail interpretations of answers to these questions for different contributors within the software ecosystem and equivalences made between different sectors who are all active and using the MTRL assessment process.
Speaker:
David Wallom is Associate Professor and Associate Director – Innovation of the Oxford e-Research Centre where he leads two research groups Energy and Environmental ICT and Advanced e-infrastructures, the latter of which includes his work on Cybersecurity and Cloud computing.
Agenda:
| | |
| --- | --- |
| 14:00 - 14:10 | MTRL, a recap |
| 14:10 - 14:30 | The MTRL Questions |
| 14:30 - 14:40 | Calculating TRL, MRL & MTRL |
| 14:40 - 14:50 | Interpreting results |
| 14:50 - 15:00 | Question & answer session |
Watch the first webinar series for you to know the basic information about the MTRL: https://swforum.eu/events/swforumeu-webinar-market-technology-readiness-levels