Join the SWForum.eu Project Hub: Maximising the impact of your EC-funded project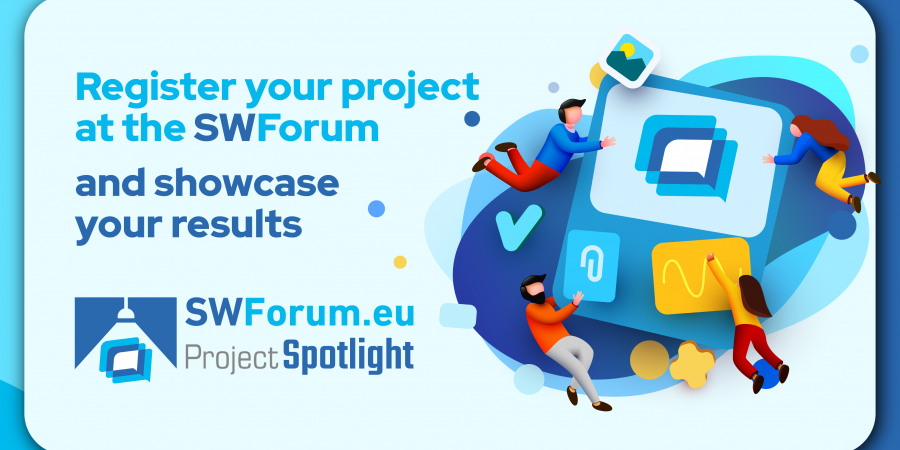 SWForum.eu is the European forum of the software research community, a coordination and support action (CSA) supported under the European Commission's Cloud and Software Unit E.2 on Shaping Europe's Digital Future. SWForum.eu provides an online hub for H2020 projects in cloud and software technologies in Europe, focusing on software technologies, digital infrastructures, and cybersecurity services emerging from R&I projects.
The European software research and innovation (R&I) Project Hub is contributing to the discussion that is helping to determine future directions for software technology in Europe by building up a community of EC projects who can share information among each other and the broader European software ecosystem.
The SWForum.eu "Project Spotlight" programme aims to promote the results, outputs, news, and upcoming events of selected R&I projects in the Project Hub, and as a result, further increase their visibility to the European software community and other affiliations.
John Favaro, SWForum.eu Communications and Dissemination leader and Senior Research Analyst at Trust-IT Services, notes:
It can be difficult to orient oneself in the European software R&I landscape. The Project Spotlight initiative represents an important opportunity to get to know individual projects more closely, by zooming in and focusing on their specific activities and results.
Take the Lead to be Visible
If you would like to apply to and be featured in the "Project Spotlight", just follow the two easy steps below:
Have someone from your project create and manage your project's dedicated page on the SWForum.eu Project Hub. Preferably, this should be either the project dissemination manager or similar. More than one person can sign up and contribute from your project, and they will appear as the "contact point".
Contact SWForum.eu Team at info@swforum.eu asking to join the "Project Spotlight" programme.
Being featured in the "Project Spotlight" will also give you the opportunity to strengthen further synergies which include: