New EC Proposal for Data Sharing and Data Spaces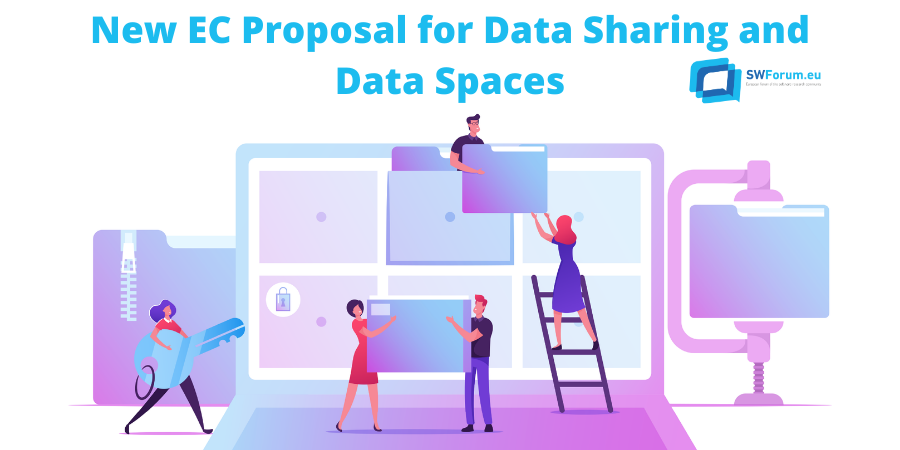 Last Wednesday the European Commission proposed new rules on data governance. Their aim is to exploit the high amounts of data created every day, but within a trustworthy European framework. These new rules will allow European data to be harnessed and allow specific European data spaces to benefit society, citizens and companies. The Commission has proposed nine data spaces in February 2020's data strategy, ranging from industry to energy, and from health to the European Green Deal. 
To both harness and protect these huge quantities of data, a great deal of effort and investment will need to be made in Cybersecurity and software capable of doing so. SWForum.eu will bring together the foremost European experts in Cybersecurity, digital infrastructure and a range of software fields. This cross pollination effort will be essential to building a roadmap for future European Software research. In order to reach the Commission's goals for a Digital Single Market, progress must be made not only in terms of data regulations, but also in terms of the software and security assets which will make these regulations tenable.
Commissioner for Internal Market, Thierry Breton, said: "We are defining today a truly European approach to data sharing. Our new regulation will enable trust and facilitate the flow of data across sectors and Member States while putting all those who generate data in the driving seat. With the ever-growing role of industrial data in our economy, Europe needs an open yet sovereign Single Market for data. Flanked by the right investments and key infrastructures, our regulation will help Europe become the world's number one data continent."
The Regulation includes:
A number of measures to increase trust in data sharing, as the lack of trust is currently a major obstacle and results in high costs.
Create new EU rules on neutrality to allow novel data intermediaries to function as trustworthy organisers of data sharing.
Measures to facilitate the reuse of certain data held by the public sector. For example, the reuse of health data could advance research to find cures for rare or chronic diseases.
Means to give Europeans control on the use of the data they generate, by making it easier and safer for companies and individuals to voluntarily make their data available for the wider common good under clear conditions.