SWForum.eu: Improving exploitation of Project outcomes using MTRL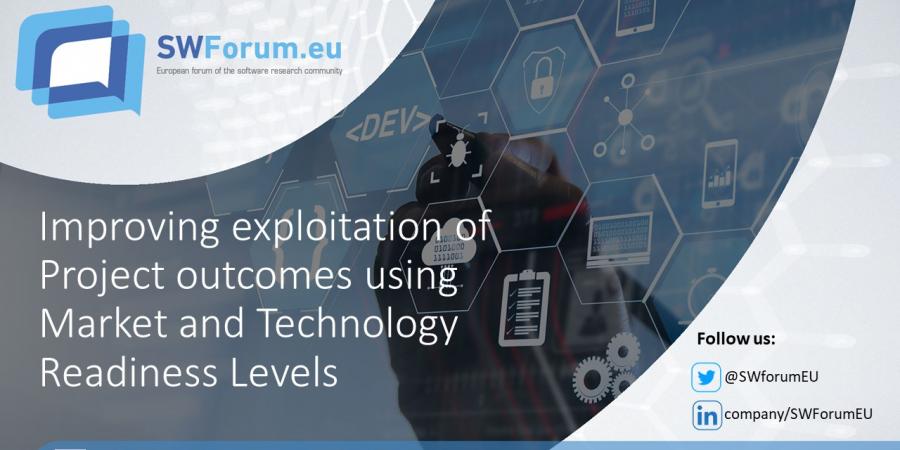 The first SWForum.eu webinar took place on 26 May 2021, presenting the first of the series of webinars on the Market & Technology Readiness Level ("MTRL") framework for analysing a software technology project's maturity in a holistic, straightforward fashion, providing management with a simple yet powerful decision-making tool.
The webinar provided an overview of MTRL analysis and grading, achieving a single-valued result, and guidance for software technology projects embarking on their MTRL self-assessment journey.
 
SWForum.eu and the MTRL
The SWForum.eu works to enhance the visibility and increase the competitiveness of research and innovation in the field of software technologies, digital infrastructure and cybersecurity, especially the European-funded Research and Innovation Action (RIA) projects. Moreover, the project aims to introduce best practices and technology transfer opportunities to cross-synergise European excellence.
David Wallom, Associate Professor and Associate Director of Innovation at the Oxford eResearch Centre and SWForum.eu partner, presented the MTRL methodology and how to perform a self-assessment. He also showed the visualisation of MTRL results and use by the analysis subjects to improve the maturity of software development teams.
The Market & Technology Readiness Level ("MTRL") framework aims to provide decision-makers with a holistic view of a project's maturity in a simple way - with a single score. It offers decision-makers a faster way to assess, measure and support software technology projects.
The presentation focused on a simple method by which the product/project can view and understand MTRL assessment with preliminary suggestions about how to complete an MTRL assessment and visualise the MTRL results that could help improve the exploitation of the project outcomes.
Wondering how to start the MTRL self-assessment for your project?
Contact SWForum.eu to request a self-evaluation questionnaire
Complete self-evaluation questionnaire
Return to SWForum.eu and meet with SWForum.eu team
Discuss results and available support for your project and product.
Engage with SWForum.eu forum community.
Stay tuned for the upcoming SWForum.eu and contribute to improving the software engineering domain in Europe.