Cybersecurity: Use and usefulness of labels for SMEs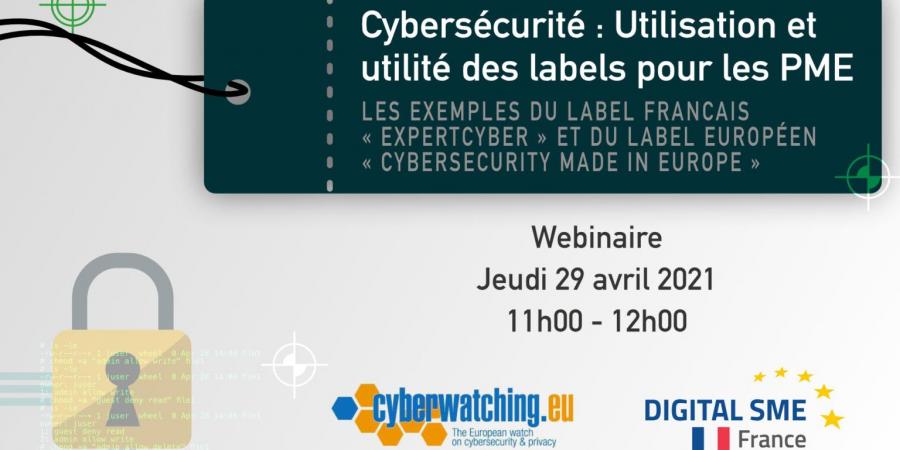 The European Digital SME Alliance together with Cyberwatching.eu and Digital SME France organised an SME webinar on 29 April 2021 at 11:00 CEST.
The objective of this webinar is to discuss the establishment of labels in the cybersecurity sector following the example of two complementary labels:
The French "ExpertCyber" label, which certifies and promotes a company's expertise in cybersecurity.
The European label "Cybersecurity made in Europe", which distinguishes companies developing digital security solutions in Europe.
After having introduced these two labels as well as their complementarity, the discussion will focus on the advantages provided by these labels, especially for SMEs, for example in terms of visibility, promotion of their activity and image of reliability with their customers. . We will also focus on the cost issues that SMEs may encounter when acquiring labels. A representative of the municipality of Metz will give the perspective of public procurement with regard to the value of labels during public procurement and contract award procedures. The webinar will also present the strategic vision of these labels, which are part of a political will for digital sovereignty.