The European Standardisation Booster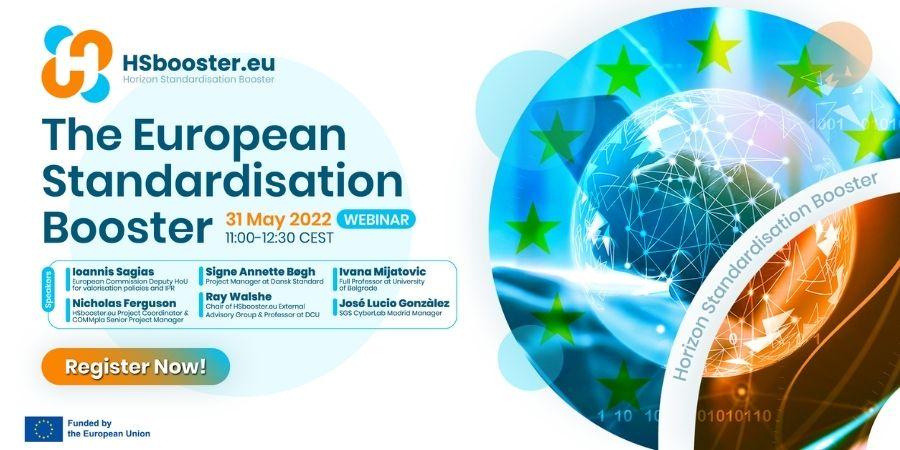 HSbooster.eu, the brand-new European Standardisation booster, is inviting EU-funded projects on its first webinar "European Standardisation Booster" taking place on 31 May 2022 at 11:00 CEST.
Standards are at the cornerstone to build a resilient European Single Market enabling companies to demonstrate compliance with EU regulations, creating a level playing field for businesses and increasing consumer confidence. Transferring R&I results to a standards-setting organisation further extends exploitation by spurring innovation. This ensures the uptake and wider use of new technologies and inventions, guaranteeing interoperability and compatibility, providing quality and safety levels, and codifying knowledge in clear and specific ways.
This Webinar will feature the entire HSbooster.eu Consortium and will present the unique opportunity offered by the newly launched initiative, whose key goal is to provide professional consultancy services to guide and support beneficiaries and consortia of Horizon 2020 and Horizon Europe R&I projects to make sure they take the right strategic approach and contribute efficiently to the Standardisation process in critical areas envisaged in the recently issued European Standardisation Strategy.
Reserve your seat now!