Software a Strategic Priority for the European Commission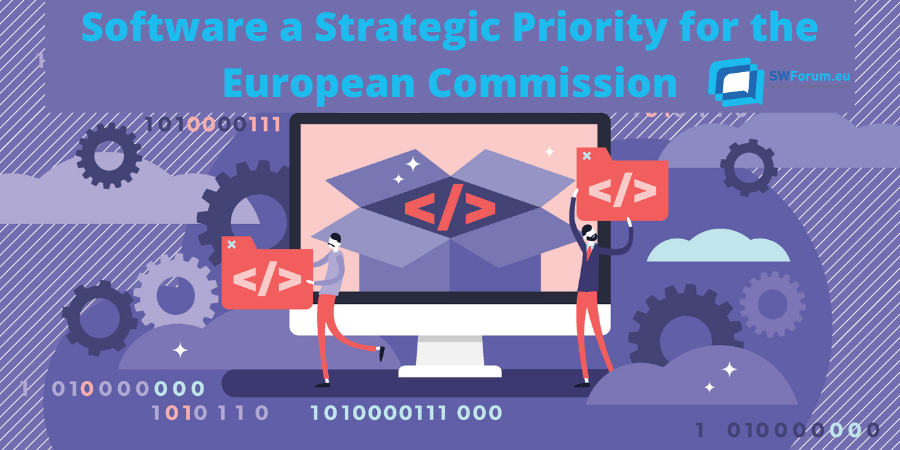 On 21 October, the European Commission approved its new Open Source Software Strategy 2020-2023, a part of the overarching Digital Strategy of the Commission and contributing to the Digital Europe programme. SWForum.eu, a project funded by the European Commission Horizon 2020 Programme, will set out the landscape of European projects in Software Engineering, Digital Infrastructure and Cybersecurity, as well as bring together a wide forum of researchers, industry, policy makers, and end users, including those in the Open Source domain.
The internal strategy is called ''Think Open'', and sets out a vision for encouraging and leveraging the transformative, innovative, and collaborative power of open source. It promotes the sharing and reuse of software solutions, knowledge and expertise, in order to deliver not only better European services, but services that benefit society and have lower economic cost. The aim of the strategy is to increase the use of Open Source in both practical and strategic sectors, while recognising the importance of collaboration between governments, researchers, industry, and the public at large for building new, innovative digital solutions that work across borders and towards technological sovereignty.  
SWForum.eu aims to create a self-sustainable online forum that facilitates and encourages both researchers and practitioners as well as projects in software engineering, digital infrastructure, and cybersecurity to create intersections of expertise and a multidisciplinary approach to research and innovation. This openness and collaboration is very much in line with the European Commission's goals for a digital Europe and, in this particular case, for Open Source Software.