SWForum.eu Launches Podcast!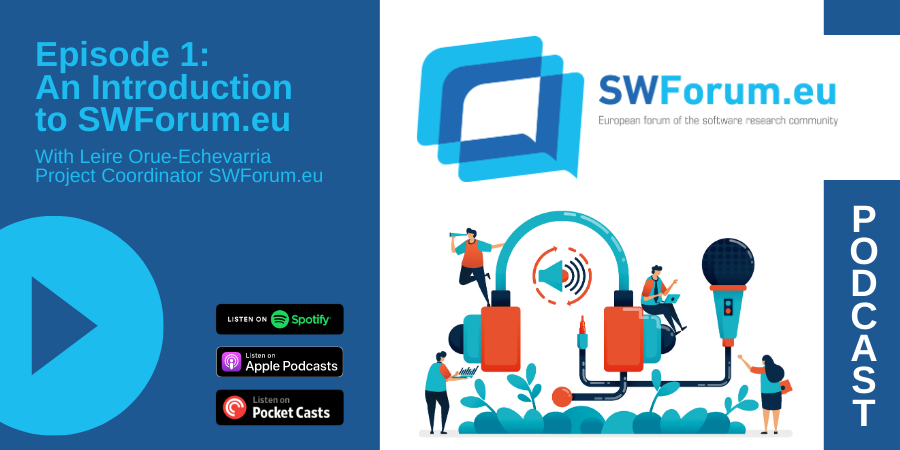 SWForum.eu has just released their first Podcast, An Introduction to SWForum.eu, which is available on all major platforms. The first episode features the SWForum.eu Coordinator Leire Orue-Echevarria as she speaks about the challenges being faced, the objectives of the initiative and its expected impacts.
The SWForum.eu podcast will not only go in to detail about the initiative itself, but also plans on exploring the software landscape more generally. It will look to host a range of experts to discuss relevant topics such as Open Source, Cybersecurity, and Digital Infrastructures, as well as discuss contemporary problems such as engagement between research and industry, cross-fertilisation, and bringing together the diverse European Software communities.
Listen now: