"Watering the Future: How AI is Reshaping the Way We Manage Our Most Precious Resource" by Joao Pita Costa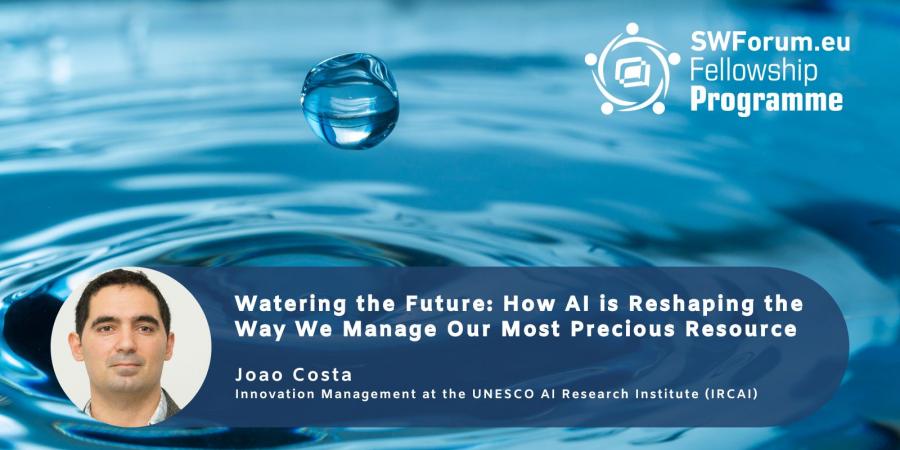 The digital transformation of traditional methodologies and the appropriate use of AI capabilities can have a significant impact on creating a sustainable future. AI-driven capabilities can help us analyse vast amounts of data and extract insights that were previously impossible to discover, providing new ways to address environmental challenges.
Joao Pita Costa, SWFOrum.eu Fellow from UNESCO AI Research Institute (IRCA), published a new blog that discusses the role of AI in managing water resources, one of the most valuable resources for sustaining life on Earth. The article highlights the challenges faced by water management, such as the uneven distribution of water resources, population growth, climate change, and pollution. AI is transforming water management by optimising data collection, analysis, and decision-making. With rising demands and challenges, AI can help improve planning, detect anomalies, and forecast water demand accurately. 
Let's work together to harness the power of AI and other digital technologies to promote sustainable development and create a brighter future for our planet. Let's take action today to build a more sustainable tomorrow.
 
Read the full article and join the conversation by sharing your thoughts today