Cyberwatching.eu workshop on ePrivacy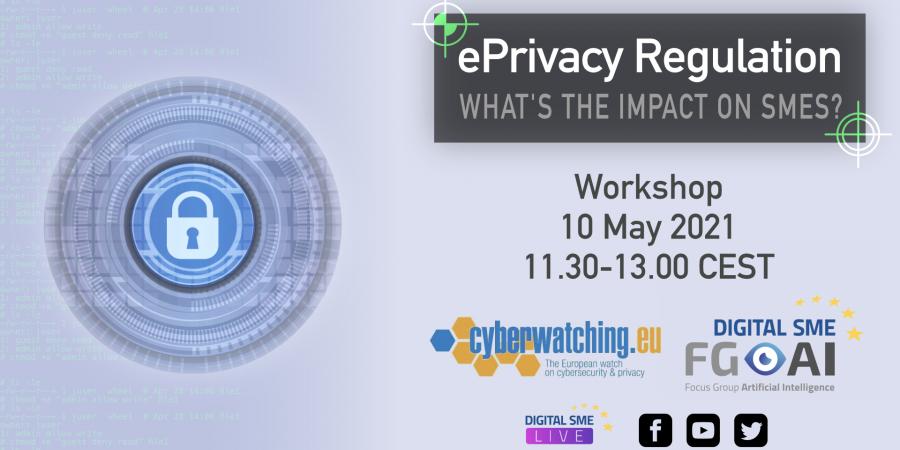 We are inviting you to a workshop on ePrivacy Regulation on 10 May 2021 at 11:30-13:00 CEST.
The workshop will focus on the ePrivacy Regulation, its implications for SMEs, and how it differentiates from the GDPR.
This workshop is organised in the framework of the European Project Cyberwatching.eu and European Digital SME Alliance Focus Group on Artificial Intelligence, which will contribute to making the Digital Single Market a safer place by promoting the uptake and understanding of cutting-edge cybersecurity and privacy services emerging from Research and Innovation initiatives across Europe.
Visit the official event page to register.